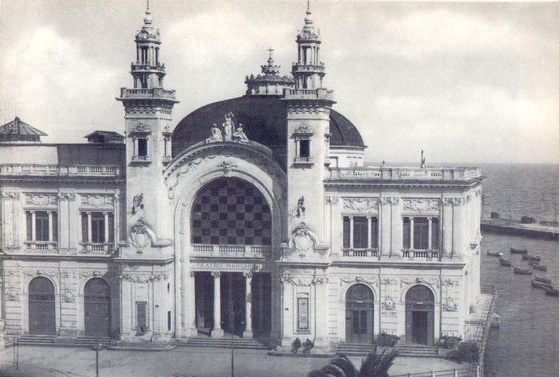 Bari, Teatro Margherita, vintage photo – public domain-
The Teatro Margherita, built in 1893 in a bend in the old pier of Bari, looks like a floating structure built on stilts. Damaged shortly after its opening by a fire, it was rebuilt and inaugurated again in 1914. It was built on the sea and connected to the mainland by a pier, to circumvent the ban on building new theaters on municipal land. The building became the venue for trendy variety shows, a real café-chantant. During the Second World War in 1943, it was occupied by the Anglo-Americans, who made it their logistical base and an entertainment place for the troops, renaming it the Garrison Theater. It witnessed numerous damages during the 1945 bombings and was later restored, but only as a cinema, in 1946. In the 1980s the Margherita Theater was closed and left in a state of neglect until 2005, when a long restoration process took place. It eventually reopened to the public and today it is an important venue for contemporary art exhibitions.
From an architectural point of view, the building on the outside has retained many of its original features, with the Art Nouveau facade commissioned by architect Francesco de Giglio in 1914. A large glass archway, flanked by towers ending in pinnacles, delimits its main entrance. Along the entire facade we can see decorations of a clear twentieth-century taste: festoons, masks and stylized garlands. You can also see an octagonal dome with a skylight termination.
For info and reservations:
Piazza IV Novembre 70122 Bari
Tel.: +390805776200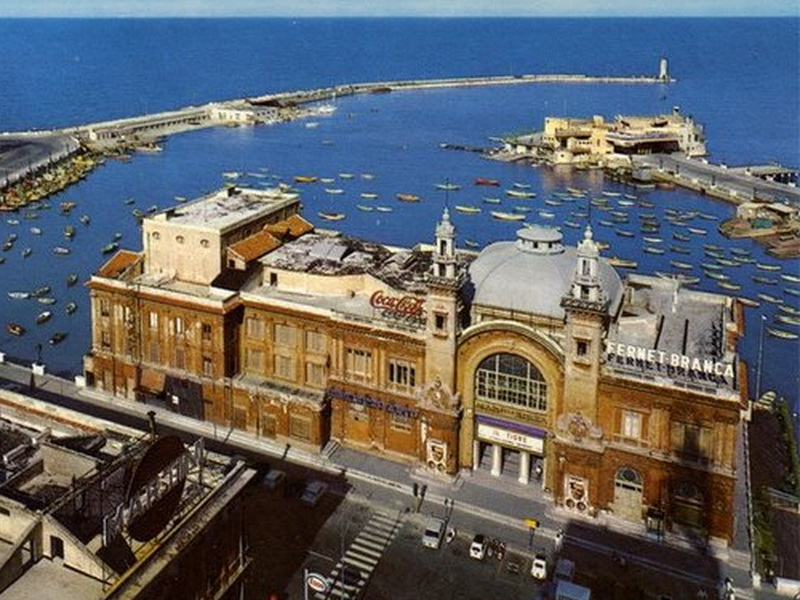 Bari, Teatro Margherita before the restoration started in 2005, public domain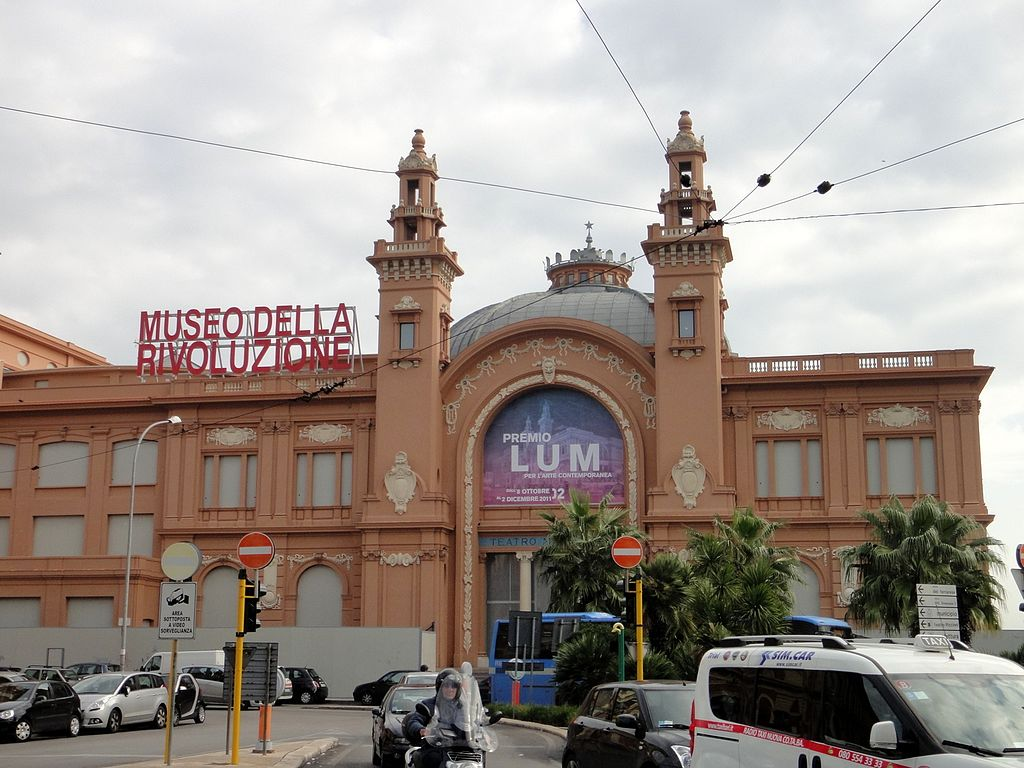 Bari, Teatro Margherita, after the restoration (photo by Ainars Brūvelis, CC BY-SA 3.0, https://commons.wikimedia.org/w/index.php?curid=54351258)