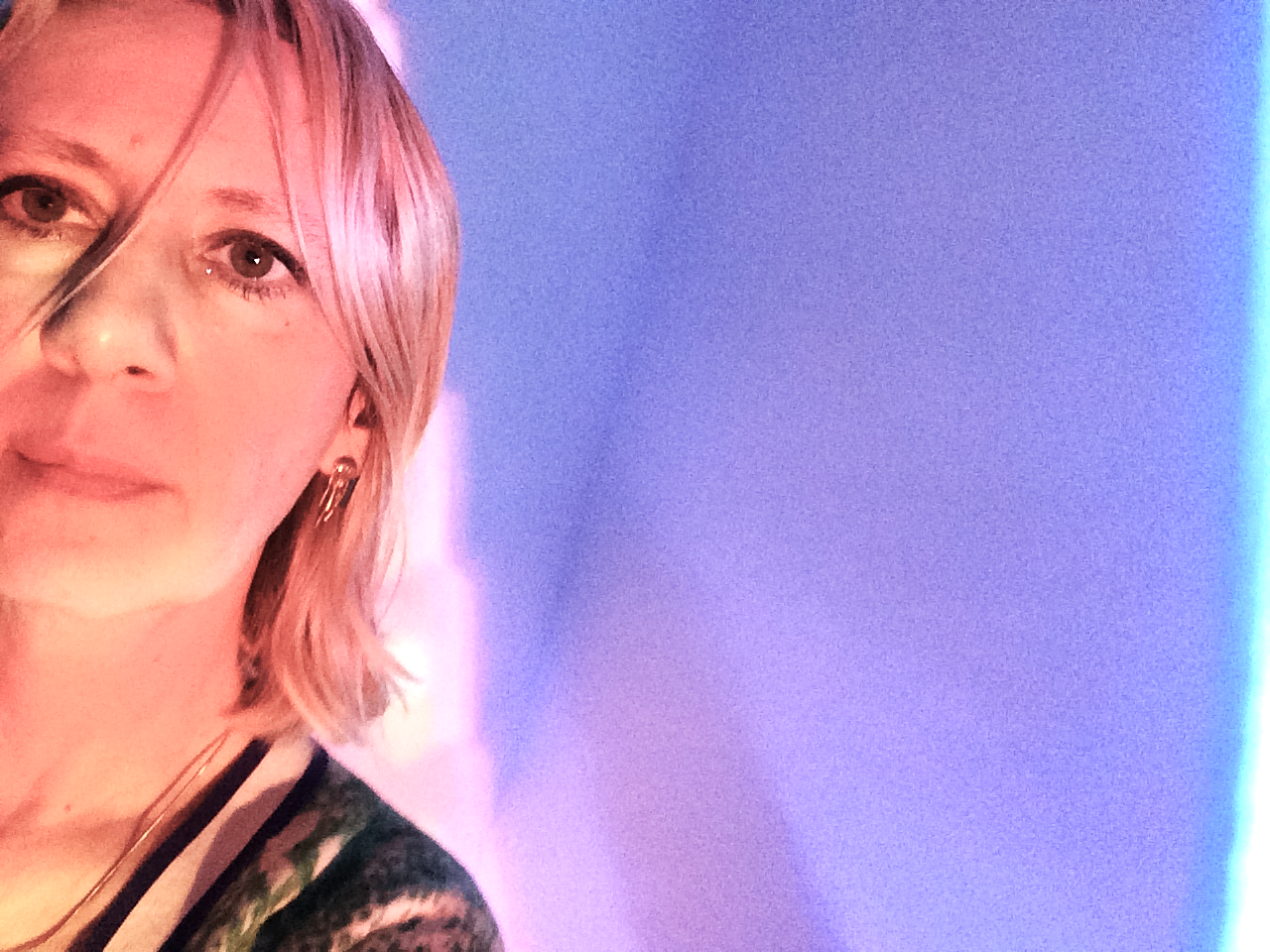 Vivetta Christouli is an artist based in Athens. She studied painting at the Athens School of Fine Arts (MA 1997) and at the Royal Academy of the Hague, Holland, (1994 Erasmus scholar). In 1999 she received Master of Arts Degree, from NYU, New York (Bakalas scholarship). Her PhD Thesis in University of the Arts London, (UAL, Camberwell College of Arts, PhD, 2016), is titled, 'Site-specific art as an Exploration of Spatial and temporal limitations'.She holds a BA Degree in Pharmacy from the National and Kapodistrian University of Athens (1992). Her work is exhibited in 9 solo shows(1999-2018) and a lot of juried group exhibitions in Greece and abroad (i.e. Borders and Edges, 2010, W.A.V.E. London, The Chronicle of the Absurd, 2007, Photography Biennale, Thessaloniki, Curator : Bia Papadopoulou, What is Threat Like?, 2004, Koursoum Mosque, Trikala, Curator: Dr Lina Tsikouta, Athens Βy Art, 2004, Athens, ΑICA HELLAS, International Young Art, 2002, Sotheby's New York, Tel Aviv, 2003, Amsterdam, etc.). She is Adjunct Lecturer, in University of West Attica (UNIWA), Dpt. of Interior Architecture, and she has taught in the Athens University of Applied Sciences, Dpt. Of Fine Arts and Design (2002-2018). She is the mother of two children, lives and works in Athens.
https://www.behance.net/Vivetta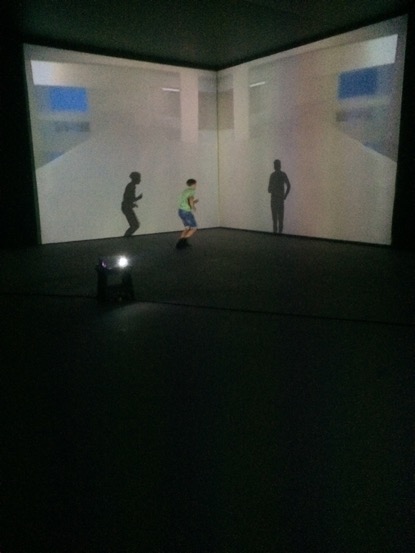 After In Site Compression, 2018, Αιθ. Ν. Κεσσανλή, Αθήνα, Site-specific video εγκατάσταση, documentation του έργου Συμπύκνωση Επί Τόπου, 2006 (Γκαλερί 7, Αθήνα, Site specific εγκατάσταση. Διαφανές ύφασμα, ανοξείδωτο μέταλλο, χαλκομανίες.) Διαστάσεις μεταβλητές.
After In Site Compression, 2018, 'N. Kessanlis', Athens School of Fine Arts, Athens, video projection based on the documentation of V. Christouli, In Site Compression, 2007, (metal frames, voile (trevira), 4,9 x 7 m x 60cm overall, PP Sheets (50 x70 cm each), adhesive tape, Gallery 7, Athens), dimensions variable.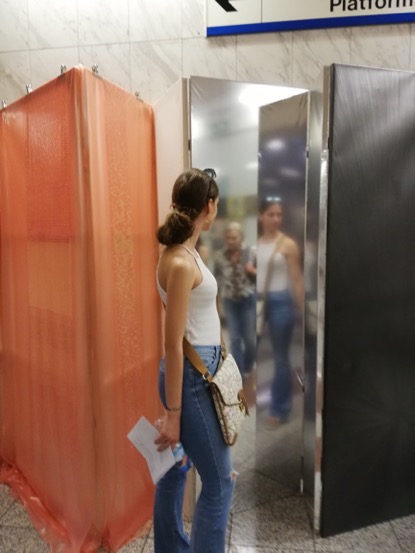 Στάση, 2018, Σταθμός μετρό Σύνταγμα, Αθήνα, Εφήμερη site-specific εγκατάσταση, λάδι σε PVC, γραφίτης σε χαρτί, ανακλαστικές επιφάνειες PVC, 220Χ440Χ60cm.
Stasi, 2018, Sydagma metro station, Athens, Ephemeral site-specific installation, oil on PVC, graphite on paper, reflective PVC, 220Χ440Χ60cm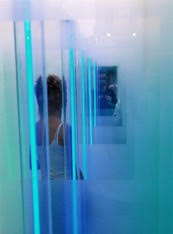 Εφτά Παράθυρα δια Δύο, 2004, Πλατεία Δημοπρατηρίου, Αθήνα, Site specific εγκατάσταση, πλεξιγκλάς, νέον, αλουμίνιο, 2Χ9Χ2μ.
Seven Windows Divided by Two, 2004, Athens, Demopratiriou Square, Athens, aluminum, acrylic, neon lights, 2.10 x 5.40 x 1.85 m