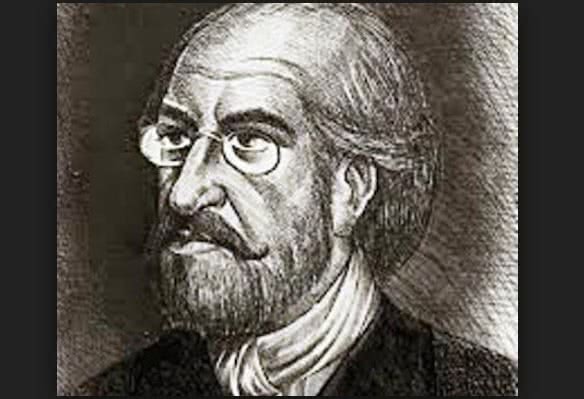 Author: Kalvos, Andreas Kalvos
Date of Birth: April 1792, Zakynthos
Gender: Male
Biography: Andreas Kalvos was born in Zakynthos, the first son of Corfu doctor Ioannis Calvos and Zakynthian noblewoman Adrian Roukani. After the breakup of his parents, his father left for Italy, and the poet departed in 1802 with his younger brother Nicolas to live with him. Kalvos as a student was first in Zakynthos and continued his studies in the Greek community in Livorno and Florence, where he became friend with Andreas Louriotis (1808). There he wrote in Italian the Song of Napoleon (1811). In 1812 he met in Florence Ugo Foscolo, who hired him as a copyist and tutor to Stefanos Vultsos, his protégé. This was followed by his co-residence with Foscolo and a brief stay of the two friends in Switzerland. It followed a rupture in his relationship with Foscolo and in 1819 his marriage with the Englishwoman Maria Teresa Josephine Thomas, who died the same year. After his wife's death, he became attached to his old classmate Susan F. Ridout, a relationship that did not prosper. In the fall of 1820, after a brief stay in Paris, he returned to Florence and joined the Carbonari movement. The same year he was arrested by the police and deported to Geneva. He stayed in Geneva from 1821 until 1824 and wrote the first ten Odes, which he printed in 1824 under the title Lyra. In 1825 he traveled to Paris, where he got into the philhellenic circles and was associated with Greek scholars. There was the publication of the new series of Odes in 1826, with a French translation by the friends of the poet and philhellenic Panthier de Censay, together with the lyrics of Athanasios Christopoulos. After issuing the odes he decides to return to Greece. On his return, before reaching Nafplio, he traveled to Milos and Hydra, where he wrote correspondences to the French magazine "Revue Encyclopédique", in which he wished to present to Europeans a picture of revolutionary Greece. In Nafplio he is frustrated by the splits of the revolution and goes to Corfu in August 1826. There he gained a reputation as an intellectual and scholar, and the "Ionian Academy" awarded him the "doctorate of Philosophy" and the laurel wreath, honors he had offered only to prominent scholars of the time. In general, we have confused information about the teaching of Kalvos in Corfu. It seems, however, that since 1840 he has been teaching at the University of Philosophy and at the High School Italian Philology. On January 24, 1841, Kalvos succeeded Francis Orioli in his capacity as principal of the Ionian High School. At the age of 60 he goes to Louth, Linconshire, marries his second wife (1853), who was a teacher, and opens a school for girls of higher education, where he taught mathematics and foreign languages. In November 1869 he dies and he is buried in the Keddington Cemetery.
Andrea Kalvo's Bone Removal from England to Zakynthos.
The issue of Kalvo's bone removal from England first arose at the First Panionion Conference of 1938 in Ithaca. The Conference commissioned then President of the Society of Ionian Islands K. Soldatos to investigate the discovery of Kalvos' tomb. The tomb was found and a large committee was set up to move the bones for the celebration of the seventy years since his death. But the war stopped that effort. In 1952 Zakynthos Mayor Nikolaos Filiotis raised the issue with a letter he sent to the son of the former consul in Zakynthos Robertos Szent. In March 1959, on the occasion of the 90th anniversary of Kalvos 'death, the Ionian Islands Students' Association raised the issue with the Ministry of Education. Shortly thereafter, at the initiative of the Association of Solomos and Eminent Zakynthians, a broad meeting of social and spiritual factors was held with the aim of setting up a celebration committee on the occasion of bone removal. To the best of the effort, it was decided that the Zakynthos committee would be surrounded by thirty-five eminent intellectual and social people of Zakynthos residing in Athens. An important role in the success of this effort was also played by our later Nobel poet Giorgos Seferis, who was then ambassador of Greece to London. Thus, after coordinated actions on March 19, 1960, the bones of the poet and his wifes arrived in Greece, and on June 5, with the war ship "Hadjikostantis", they reached Zakynthos, where they rest in the Mausoleum of the "Museum of Solomon and Eminent People of Zakynthos" next to the bones of our national poet, Dionysios Solomos.
---
---
Selected literature
---
Chronology of Andreas Kalvos
1792

Birth in Zakynthos.

1802

In Livorno with his father and brother.

1811

«Canzone a Napoleone».

1812

Accommodation in Florence. Meet Ugo Foscolo in Florence.

1813

Writing of the Teramene tragedy.

1814

Ode agli Ionii (g), Le Danaidi (g), a poem by G. Meli from the Sicilian dialect in Italian.

1815

Death of his mother in Zakynthos.

1816

Leaves Florence and has been with Ugo Foscolo in Zurich and in September in London.

1817

A breakup in his relationship with Ugo Foscolo.

1818

Le Danaidi, The Tragedy of Andrea Calbo (ed. London). Meet Bartolomeo De Sanctis, founder of L'Ape Italiana a Londra (1819, 13 issues with Κalvos). Lecture at Argyll Rooms on Ancient and Modern Greek.

1819

"Elpis Patridos" (London edition). Remarks on a Passage in Eusebius's Ecclesiastical History, with Translations in Modern Greek and Italian (Communicated by M. Calbo to Rev. F. Nolan) (1818;).
He is married to Maria Th. J Thomas. Lectures at Argyll Rooms. Death of his wife. Correspondence with Guilford.

1820

Anglican Church Public Prayer Book (Psalms of David). Italian Lessons. Return to Italy.

1821

In April he finally leaves Italy persecuted by the authorities on the charge of participating in the carbon movement. He is in Geneva in May.

1822

He provides courses of Italian and Greek language. He is associated with the philhellenic movement.

1823

Participation in the activities of the philhellenic movement in Geneva for the care of Greek refugees.

1824

Lyra (Geneva). French translation of Lyra's poems into text by Stanislas Julien in Paris.Λύρα (Γενεύη).

1825

Installation in Paris.

1826

The Lyric is released in Paris with a French translation by Guillaume Pauthier (de Censay). The same volume includes Christopoulos' Lyric. Letter to General Lafayette. Departure in summer for Greece. Arrival in Nafplio. Finally settled in Corfu.

1827

He is announced Dr of Philosophy from the Ionian Academy and teaches general philology courses. He resigns in November of the same year and begins to give private lessons. The translation of Recherches sur la nature du Calcul Différentiel (=Research on the nature of the quarantine differential calculus) by his colleague at the Ionian Academy, I. Karantinos (Corfu).

1836

Second teaching period at the Ionian Academy.

1837

Resignation from the Ionian Academy in November.

1840

Third teaching period at the Ionian Academy (-1841).

1841

Director for about a year at the Corfu Gymnasium.

1846

Publication of an excerpt by Inno alle Grazie of Foscolo with an introductory note.

1849

Release of the newspaper Patris (-1852) in Corfu. Among the authors is Andreas Kalvos.

1852

Departs permanently for England.

1853

Marriage to Charlotte Augusta Wadams.

1857

Moves from Stratford to London.

1864

The volume of Ode Kalvos of Zakynthos is published in Athens (reprinted in the 1826 Parisian edition).

1865

It is located in Louth, Lincolnshire. He works as a teacher at the school for girls, run by his wife.

1869

On November 3, is the poet's death and his burial in Louth.