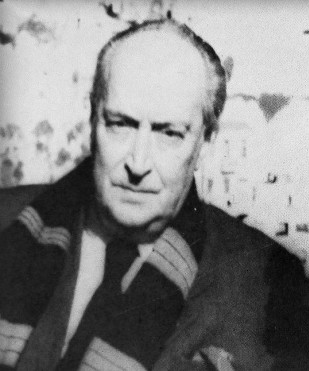 Author: Sikelianos, Angelos Sikelianos
Date of Birth: 15 March 1884, Lefkada, Ionian Islands
Gender: Male
Biography: Angelos Sikelianos was born on 15 March 1884 in Lefkada. He was the last of the five children of Ioannis Sikelianos, a professor of Italian and French at the local high school, and Haricleia Sikelianou, a cultivated and man-made woman.
In 1900 he came to Athens to study lawfully, but left early to devote himself wholeheartedly to poetic creation, after a small passage to the theatrical plaque as an actor. In August 1906 he will meet the wealthy American Eva Palmer (1874-1952), whom she will marry the following year.
In 1907 he traveled to Egypt, where his eldest brother worked, and on an excursion to the Libyan Desert he will write the poem composition "Alafroiskikotos", whose circulation in 1909 will be a publishing event. His first work is a true hymn to Greek nature, written with an amazing force and harsh original lyrics.
During the Balkan Wars (1912-1913), in which he took part, he wrote patriotic poems, published in newspapers, magazines and in the poetic collection "Lyrics" (1921). He also wrote and published from 1915 to 1918 the "Preface to Life", extracts from the "Easter of the Greeks", the "Delphic Word" and studies. Together with his American husband, Sicilian captured the plan to resurrect Delphic Amphictyonia. They organized in 1927 and 1930 at their own expense the "Delphic Feasts", with performances of ancient tragedies, with fights and folk exhibitions.
The poetic inspiration of Sicilian at this time and several years later draws its subjects from the ancient Greek world, from mythology and mysticism (orphism, etc.), from religion and history. Such are his tragedies: "Dithyrambos of Rhodes" (1933) and "Daedalus in Crete", as well as many poems.
The poetic creation of Sicilian is of particular value, since the first signs of the Second World War began to appear on the horizon. Then his poetry took on social content, through the tragedies "The Sibyla" (1940), "The Christ in Rome" (1946), "The death of Dighenis" (1948) and "The Asclepius". In March 1938 he meets Anna Karamani (1904-2006), wife of the physician George Karamanis. Their acquaintance evolves into deep love, and Sicilian asks Eve to divorce. She agrees, like Doctor Karamanis. Their marriage will take place on 17 June 1940.
During the Occupation he secretly wrote and circulated the "Akritika" (1941-1942), which was a cry of pain of the enslaved Hellenism. On February 28, 1943, he announced in his funeral Kostis Palamas his famous poem, beginning with the lyrics of "Call the trumpets", which he had written a few hours earlier. In 1945 he will be a candidate for Kazantzakis for the Academy of Athens. Instead, Sotiris Skipis will be elected.
In 1946 he will be nominated for the Nobel Prize for Literature, as well as Kazantzakis, on the initiative of important personalities of the letters (Paul Eliar, André Zid, Henry Miller, Eugene O'Neal, etc.). Their candidacy will be torpedoed by the Tsaldari government, on the pretext that the Left would be awarded in Greece. In 1947, his poetic work, his poetic work under the title "Lyrical Life", will be published in three volumes.
Disappointed Sicilian has now to deal with serious health problems and poverty. On June 4, 1951, he was disinfected by his home assistant instead of his medicine, resulting in severe burns in his respiratory organs. On 19 June 1951 he will leave his last breath at the "Pamamkaristos" clinic in Athens.
---
Chronology of Angelos Sikelianos
| | |
| --- | --- |
| 1884 | Birth in Lefkada (March 15). |
| 1891 | Standard education in Lefkada (-1900). |
| 1901 | Departure to Athens. Registration at the Law School. He is included, along with his sister Eleni, to the actors of the New Stage theater of K. Christomanos. |
| 1902 | First poems in Dionysos ("Ballades") and Panathinaia ("Ars minimi"). |
| 1903 | Publication of poems in the journal Noumas, Panathinaia, Zoe, The Muse. |
| 1904 | Publication of poems in Akritas magazine. |
| 1906 | Getting acquainted with Eva Palmer. |
| 1907 | Writing poem "Alafroiskiotos" and the rapsodes of the Ionian Islands. Marriage to Eva Palmer in the USA. |
| 1909 | Lectures in the room of the magazine Pan. Alafroiskiotos, published in a volume along with the Rapsodes of the Ionian Islands, with a dedication to Eve (to be removed in subsequent editions): "In Glafkus, Athena has the wisdom and the eyes." Birth of his son, Glafkus. "Ode to farewell," a response to his critics. |
| 1910 | Written study for G. D'Annunzio. Writing "Apollonios Lament" after the suicide of P. Giannopoulos. "Delphic Hymn" (Artist Magazine). Death of his father. The Sikelianos couple buys a house in Sykia, in Korinthos, which will serve as a their base for the years to come, but also as a place of hospitality. |
| 1911 | He continues his travels while for his first flight he writes the sonnet "Flying". He works on early versions of the synthesis of Consciences. |
| 1912 | Travel to Rome and Paris. Familiar with Roden, whose work is published in the journal. Letters from Alexandria.He becomes a soldier in September. He writes poems about the Balkan War which has began on October 5th. Poem in memory of Lorentzos Mavilis in Acropolis. |
| 1913 | He is transferred to Athens at the beginning of the year and dismissed from the army in November. Writing and publishing poems inspired by the Balkan wars, while writing a poem about the enthronement of King Konstantinos. He participates in the publication of the Letters in L. Mavilis (vol. 13-14) with republication, while in vol. 17 he publishes the "Portrait in Mavilis". In the same magazine (vol. 15-16), he publishes the continuation of his study of Roden. He writes "Pantarky", a poem that will later be included in the unity of poems by Aphrodite Urania. |
| 1914 | Publication of poems in the New Life and Letters of Alexandria, among others part of the Lyrical Preface of the Plethonos tragedy. |
| 1915 | Writing of poem Asklepios. Publication of poems in Nea Zoi and Letters of Alexandria. Consciousness of my land, Consciousness of my race (from the Foreword to Life). |
| 1916 | Consciousness of woman. Palamas' s critique of the first two volumes from the Foreword to Life. He writes the second part of Asklepios in Osios Loukas of Viotia. He writes the first chant from the composer poet Mother of God. He publishes the poem "For the King" on the Acropolis, on the side of the anti-Venizelists. |
| 1917 | He composes and publishes the second chant by the Mother of God (Logos magazine), and the same periodical will be followed by the publication of the first and third chants. Conscience of faith. |
| 1918 | Publication of the fourth drama by the Mother of God (Logos magazine). In vol. 39 of the Letters he publishes the "Afroditi Urani" and a new study for Roden. The Poem (= The Easter of the Greeks), a version that is but is not released because Sikelianos considers it incomplete. |
| 1919 | The periodical publication of the Mother of God with the fifth chant is completed. He publishes poetry in the magazines Lyra and Neoi (including pieces from the Easter of the Greeks). |
| 1920 | Lyrics. Book A, Athens: Youth Edition. This is a selection of poems published by The Young magazine, which Sikelianos has withdrawn from circulation. He participates in the dedication volume of King's Return. |
| 1922 | The Open Memo to His Majesty is published outside the trade. |
| 1924 | D. Mitropoulos composes music for three poems of Sikelianos. Stay in Delphi to work on the Delphic Idea. |
| 1925 | Announces Delphic Effort at the Delphi Ancient Theater. He participates in the events for the hundred years since the birth of the poet Aristotelis Valaoritis, recite the "Ode" in Lefkada, which is also published in an independent publication. |
| 1927 | First Delphic Feasts (9-10 May). |
| 1929 | Acknowledging the Sikelianos couple, following Palamas' suggestion. Establishment of the Delphic Feast Committee. |
| 1930 | Second Delphic Feasts. Delphic appeal (Greek and French), part of a series of independent publications on the Delphic Idea and celebrations in the same year. |
| 1931 | The Delphic Idea. First Speech, speech delivered to "Parnassos". Establishment of the "Delphic Union". He publishes an article against anti-Semitism on the occasion of the arson of the Campbell district in Thessaloniki. |
| 1932 | The Delphic Union. A precedent. The dramatic work is published The last orphan dithyramb or The dithyramb of the rose. |
| 1933 | It translates into French the Last Orphic Dithyramb or The Dithyramb of the Rose. There are two performances of this tragedy on the hill of Philopappou in Athens. A new open-air theater in Athens. A new théâtre en plein air à Athènes, a bilingual version. |
| 1934 | After many Sikelianos' efforts, the law "On the Establishment of a Delphic Organization" is submitted to the House of Representatives. |
| 1935 | The Lyrics of Sikelianos, Foreword – Election from his work: Agis Theros, Athens: Pyrsos. He publishes, among others, "Sacred Way" and "St.Osios Loukas the Monastery" in the magazine The Nea Grammata. He writes the prologue in the translation of the work of Valery Efpalinos or The Architect, by Elli Lampridis. |
| 1936 | Participation in the celebrations for the 50th anniversary of the project of Palamas. Health problems. |
| 1937 | He continues to publish poems (Nea Grammata, Nea Estia) and articles (Neohellenika Grammata), including a poem for I. Sikoutris who commits suicide in Akrokorinthos on September 20th. Heart attack. |
| 1938 | He publishes 'Why I Glorified Me' in the Neon Kratos. He is acquainted with Anna (wife of Karamanis). |
| 1939 | Literary award for his entire work. It also officially separates from Eva. |
| 1940 | He marries Anna Karamani. He completes the tragedy of Sibyla. Public reading of Sibyla on November 2 at the House of Arts and Letters. In the same month, he published the "Eighty-nine of October 1940" (Nea Estia) and an excerpt from the "Preface" of Lyrical Life ("Poetry and Freedom" in Modern Greek Letters). |
| 1941 | He publishes a series of poems in magazines and, after the occupation of Athens, the essay "Our current Greek-centered spiritual request". It is composed of the Resistance and the group of artists of EAM. |
| 1942 | He publishes in the illegal newspaper Eleftheria. He remains for a few months, guest of T. Kalmuchos, in Aegina, where Kazantzakis is with whom their relations have been re-established. He writes the tragedy of Daedalus in Crete. The Akritika (1941-1942) circulate in 100 numbered copies, manuscripts, signed by the poet with woodcuts of Sp. Vassiliou. The "Preface" censored in Lyric Life in Nea Estia is published. |
| 1943 | He recites the poem "Call the trumpets" to the funeral of Palamas. His study of Palamas is published. Adidoros, Daedalus is published in Crete. President of the Society of Greek Writers (-1945). Speech and Pulse Movement Series. The publication of the poem "Her Message" in December is causing reactions. |
| 1944 | He delivers a speech on radio two days after the liberation of Athens, printed and circulating on the same day (the one-sided First Freedom of Liberation). Strong public activity. Strokes. Encased in his home due to the incidents called Dekemvriana. |
| 1945 | His election to the Academy is rejected. He continues to write up-to-date poems and articles while completing the composition of Christ's Tragedy in Rome. Witness of defense in the trial of G. Vougiouklakis for the translation into dimotiki language of Kata Ioanni Evaggelion. He signs a declaration of general amnesty. |
| 1946 | First nomination for Nobel Prize (will be transformed into co-deputy with N. Kazantzakis). Christ in Rome. The volumes A and B of the Lyric Life are published for a few months, while speeches are made about his work. The second term as president of the Greek Writers' Association [-1948]. |
| 1947 | Publication of the third volume: Lyrical Life, Flowers in the Domaine Grec collection (Paris). |
| 1948 | The Digenis Death: It is printed by the French Institute in December 1947 and is ready in January 1948, with the preface of Octave Merlier and woodcuts by Spyros Vassiliou, but will not be released before 1950, when the French Institute issues a centralized version of dramatic works, under the title Thymelis. |
| 1951 | Second rejection of his candidature for the Academy. He dies on June 19 at the age of 67, leaving the latest process of the Asklepios tragedy amongst others incomplete. |
---
Poems