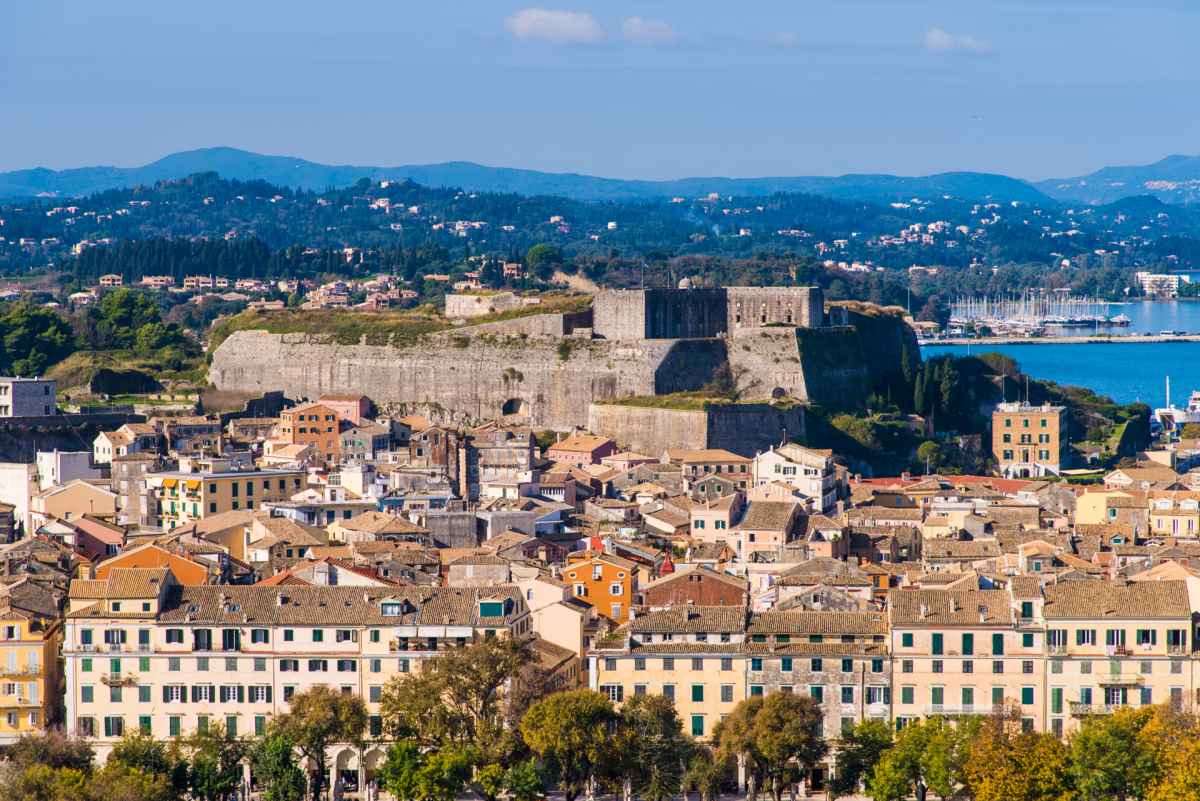 Corfu, New Fortress (foto partner)
The imposing bulk of the "Neo Frourio", the New Venetian Fortress, rises on the left side of Corfu port, at the top of the gentle hill that marks the border of the old town. This defensive structure, surrounded with strong walls, is actually slightly more recent than the Old Fortress, located on the opposite side of the city.
The New Fortress was erected under the direction of the architect Francesco Vitelli, between 1576 and 1645, when the island was an important garrison under Venetian rule to stem the Turkish advance. Tunnels and galleries were excavated inside to connect it with to the Old Fortress and other parts of the town. Mostly destroyed during the Second World War, it has been recently restored and today is home to art exhibitions and cultural events. From its ramparts you can enjoy a wonderful view of Corfu.
(Free visits are allowed every day from 9.00 a.m. to 3.30 p.m.)