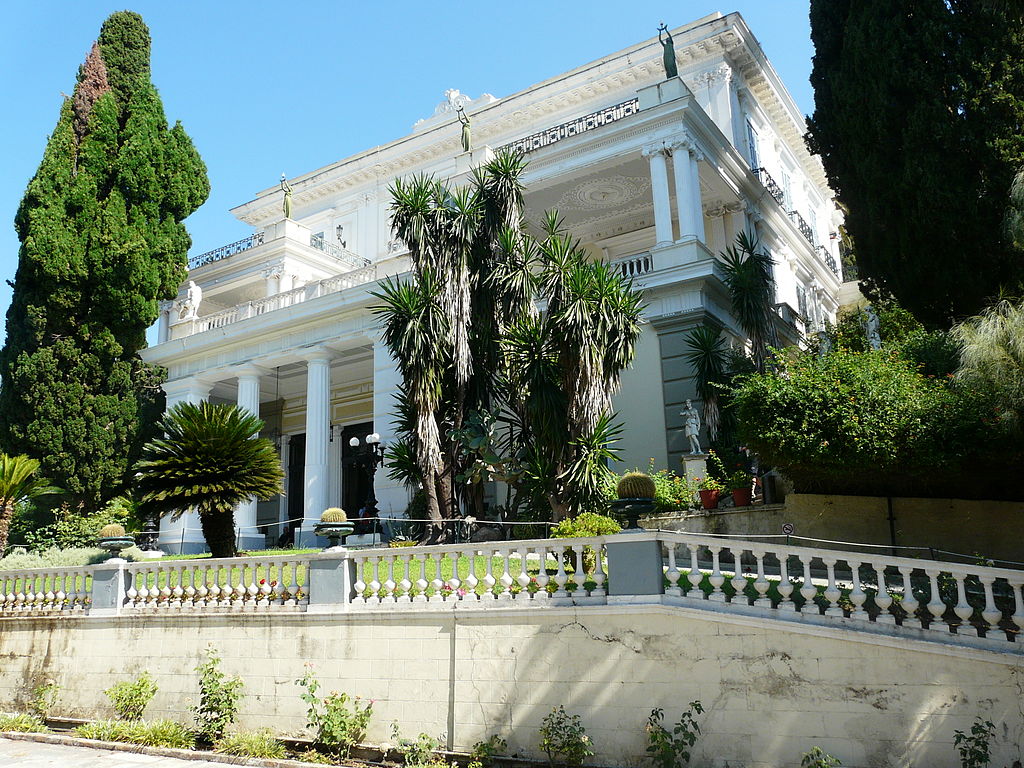 Corfu, Achilleion (Author: Piotrus – Own work, CC BY-SA 3.0, https://commons.wikimedia.org/w/index.php?curid=12187305)
Close to Benítses, Achilleion Palace is located 12 km far from Corfu city center, in the picturesque village of Gastoúri.
The summer residence of Empress Elisabeth of Austria, known as Sisi, is a neoclassical-and Pompeian-style palace, designed by the Neapolitan architect Raffaele Caritto in 1890. The building, in which different styles coexist, is characterized by a spectacular and very elaborate main staircase and, externally, by panoramic terraces and lush gardens.
Turned into a museum, today it hosts various works inspired by Greek mythology in line with the style that is typical of the end of the nineteenth century; it attracts many tourists, not only for the appeal Sisi still holds for present generations, but especially for the enchanting view enjoyable from its various panoramic spots.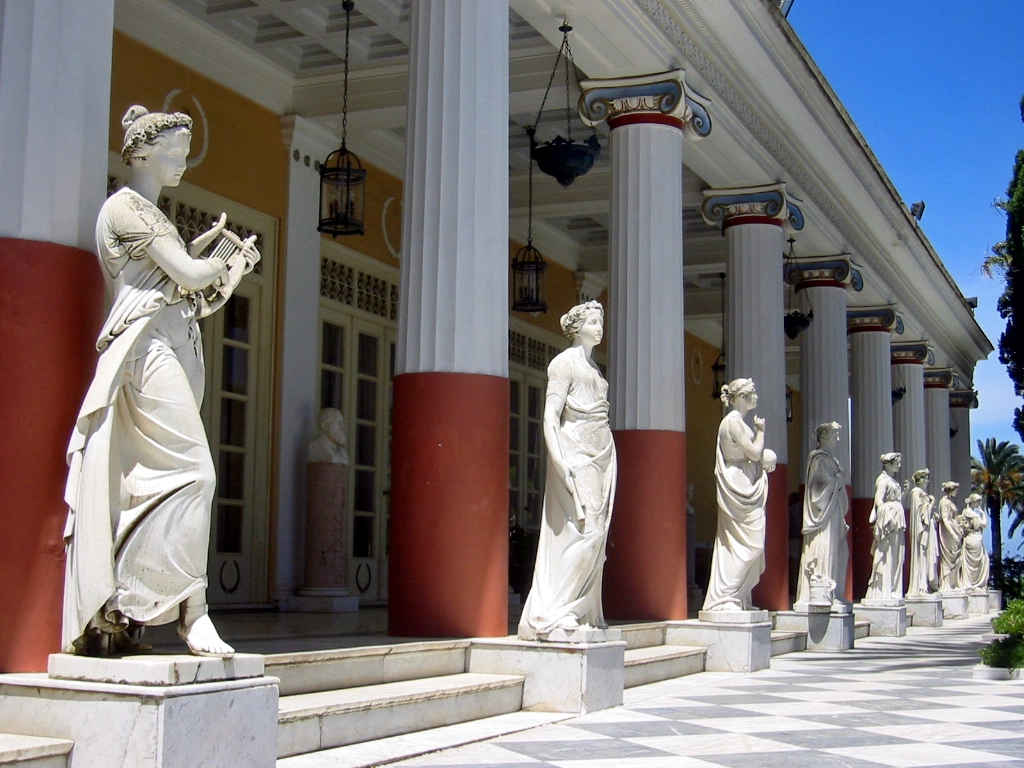 Corfu, Achilleion, the exterior
Author: Thomas Schoch — own work at http://www.retas.de/thomas/travel/corfu2006/index.html, CC BY-SA 3.0, https://commons.wikimedia.org/w/index.php?curid=843512
Visits are allowed every day
ADDRESS: Achilleio 490 84, Gastoúri, Greece
CONTACTS: +30 2661 056210