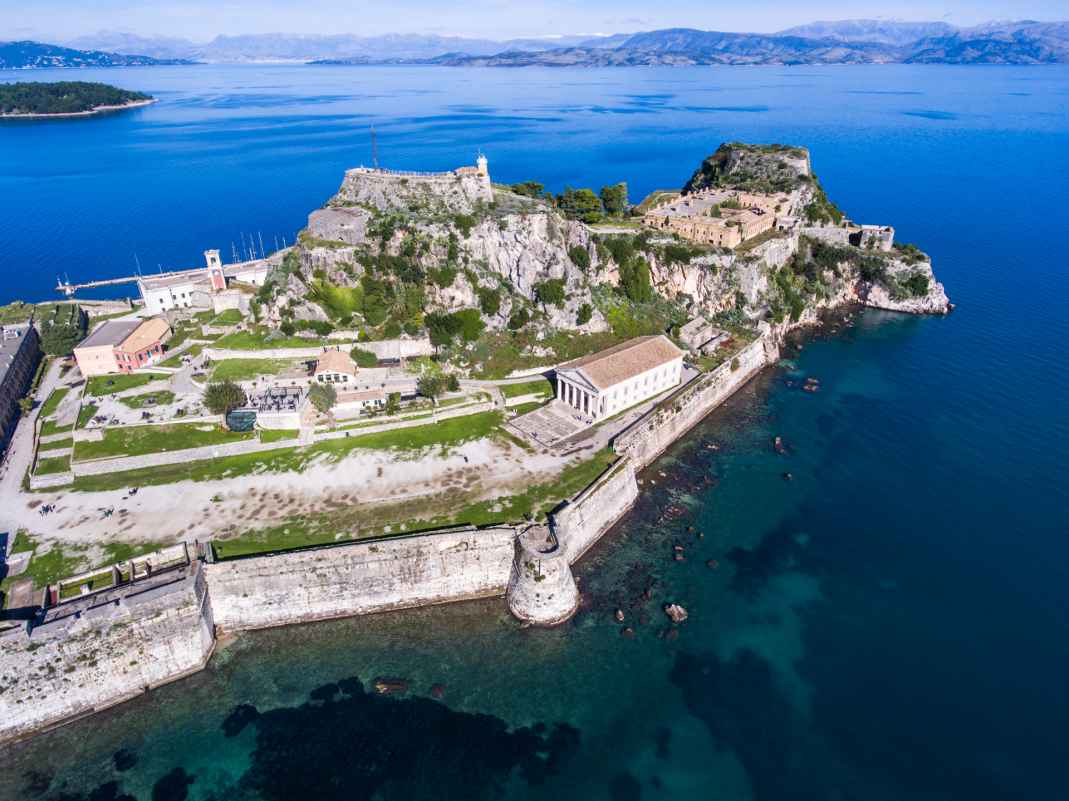 Corfu, Old Venetian Fortress (foto partner)
The town of Corfu was once surrounded with massive walls, since it was an important Venetian bulwark against Saracen raids.
The older fortress close to the sea rises on the natural islet at the east end of Corfu. It is reachable through the bridge connecting the promontory to the town, after following the Spianada, one of the most beautiful streets in the old town. The moat is now used as a dock for fishing boats.
The oldest part of the fortress dates back to Byzantine times, but the Venetians reinforced the ramparts and gave it its current appearance. The English were responsible for the construction of further defensive structures and of the small neo-Doric chapel dedicated to Saint George in 1840. Today it is possible to see only some parts of the imposing building, but the view makes it worth visiting.