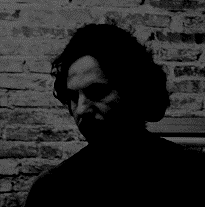 È nato a Siena, in Italia, nel 1972. Ha studiato pittura, incisione e scultura presso la Scuola di Belle Arti di Atene, nei laboratori di D. Mitaras, T. Patraskides e G. Lappas, rispettivamente. Sitorengo ha vinto una borsa di studio della Lillian Voudouris Foundation, attraverso la quale ha frequentato corsi di cinematografia e video arte con D. Kozaris all'Accademia di Belle Arti di Bergamo (Italia) dal 1998 al 1999. Nel 1995 ha frequentato un corso di quattro mesi alla Winchester School of Fine Arts con una borsa di studio attraverso il programma ERASMUS. Nel 2003, ha completato il Master in Digital Forms of Art presso la School of Fine Arts di Atene. Nel 2009, ha vinto un'altra borsa di studio di due anni dalla State Scholarship Foundation per completare un progetto di ricerca in scultura con l'istruttore G. Lappas. Le opere di Sitorengo sono state esposte in molti festival, musei e fondazioni in tutta la Grecia ea livello internazionale. Nel 2009, ha completato la sua prima mostra personale presso l'organizzazione senza scopo di lucro, "Zeon", intitolata "Places for Underground People" .La sua seconda mostra personale, "Dry Soul", ha avuto luogo presso la Galleria Municipale di Heraklion, Creta nel 2010. Nel 2012, Sitorengo ha completato uno spettacolo personale intitolato "Placenta" presso la Fizz Gallery di Atene, in Grecia.Nel 2017, il Contemporary Art Museum di Creta ha accettato ed esibito il suo spettacolo personale intitolato "Anthropocene 20C". sono curati dallo storico dell'arte Anna Hatziyiannaki e ha anche partecipato al completamento di numerosi progetti di iconografia bizantina nelle chiese di tutta la Grecia, a Cipro, in Corea e negli Stati Uniti. Nel 2017 gli è stata assegnata una posizione di titolare come Assistant Professor di Scultura, nel Dipartimento di Architettura d'Interni, presso l'Università di West Attica (UNIWA).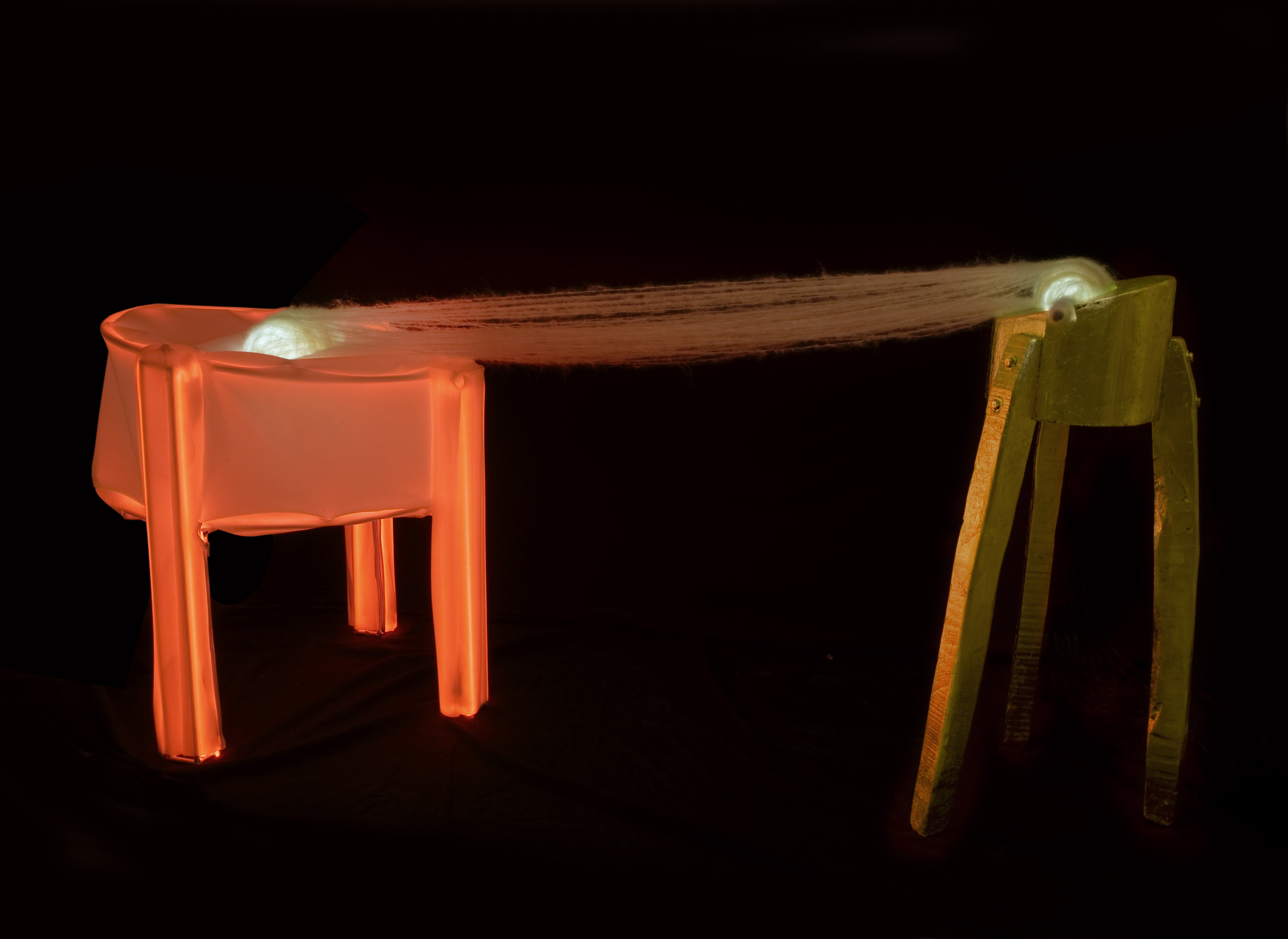 "north and south": λάμπες νέον, ξύλο, μαλλί μοχέρ, φύλο χρυσού, διαστάσεις 2Χ2 μ
Δίδυμο γλυπτό, το οποίο αποτελείται από δυο διαφορετικού μεγέθους γλυπτά, τα οποία έχουν τη φόρμα του στρογγυλού τραπεζιού που κόβει το κρέας ο χασάπης. Η βαθειά ατρακτοειδής τομή στην πάνω επιφάνειά τους, που παραπέμπει στα θηλυκά εξωτερικά γυναικεία όργανα. Χρησιμεύει για να τοποθετηθεί η σπειροειδής λάμπα με κόκκινο φως neon, πλεγμένη με mohair σαν κουκούλι (παραπομπή στο έμβρυο). Το μικρότερο γλυπτό, ξύλινο κι επιχρυσωμένο, αντιπροσωπεύει τον προνομιούχο κόσμο του Βορρά. Το μεγαλύτερο, από σίδερο, κόκκινες λάμπες neon, PVC και ίνες mohair, αντιπροσωπεύει τον κόσμο του Νότου. Μεταξύ τους τα δύο γλυπτά, συνδέονται με ίνες mohair. Από τα δυο όμοια «κουκούλια» θα γεννηθούν όμοια πλάσματα με ανόμοια μοίρα εξαιτίας του διαφορετικού τόπου και χρόνου γέννησης.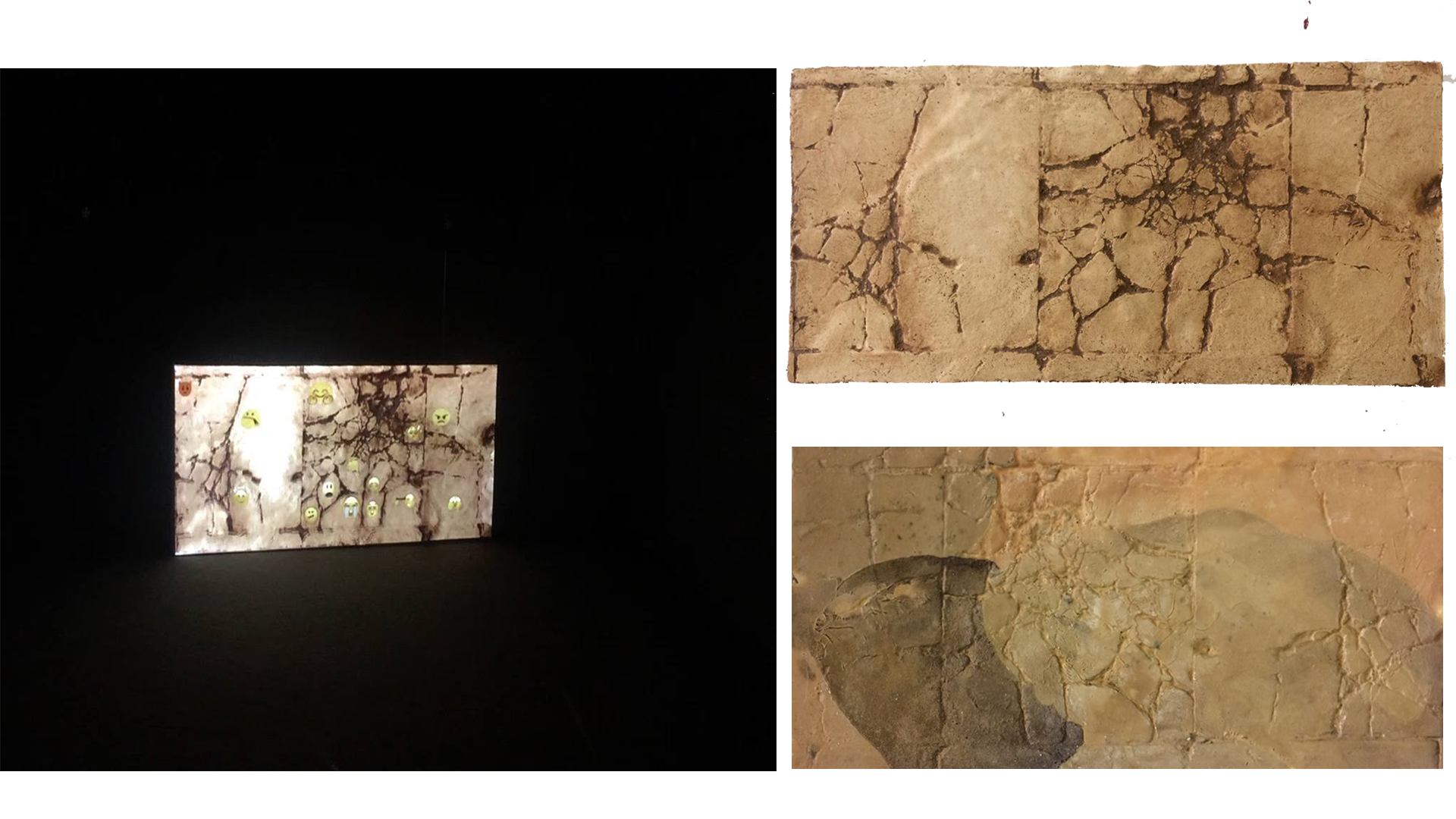 emoticons : αντίγραφο πεζοδρομίου από δημόσιο χώρο και προβολή projection mapping με εγκλωβισμένα emoticons στα θραύσματα του πεζοδρομίου με αναφορά στα εγκλωβισμένα συναισθήματα των ανθρώπων με κινητικά προβλήματα στον ελληνικό δημόσιο χώρο.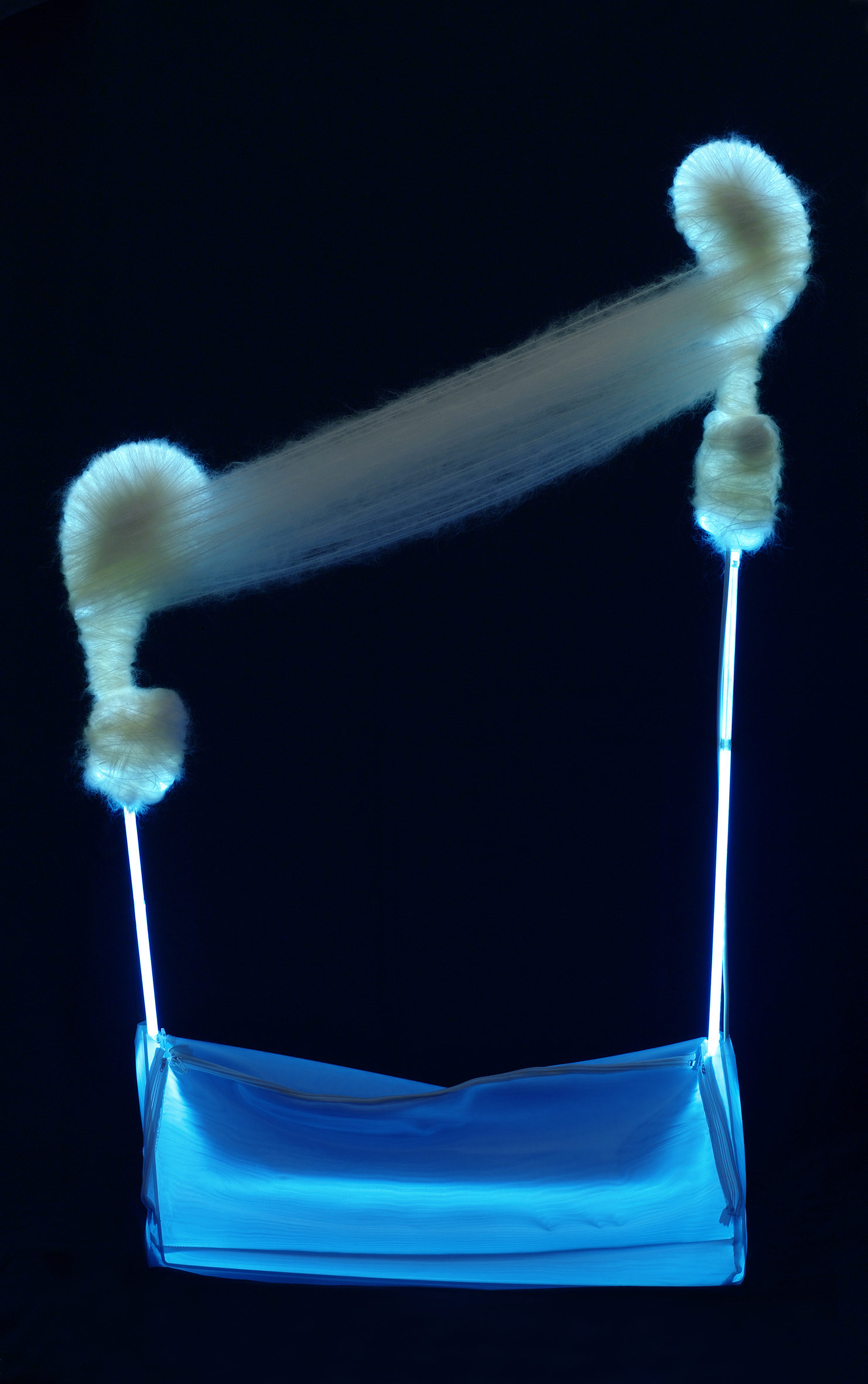 Δύο (two)