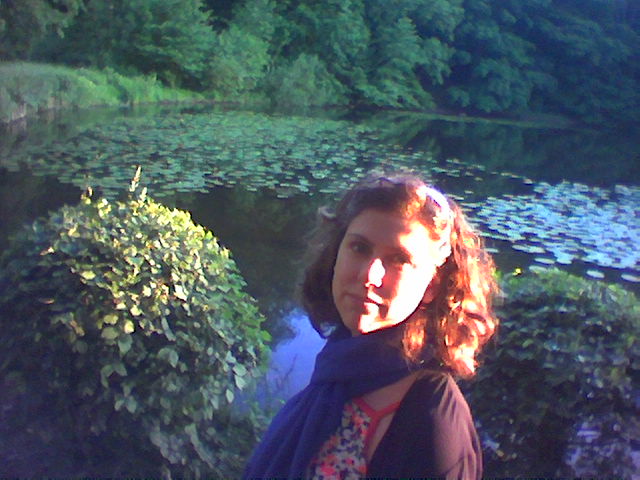 Maria ha conseguito una laurea in letteratura e studi teatrali e ha studiato Design for Performance Space presso l'University Arts London (BA (Wimbledon School of Art), MA (Scuola d'arte e design Central St. Martins)). Ha lavorato come scenografa in più di sessanta produzioni per generi di ogni genere e film. Nella sua tesi di dottorato (PhD) presso l'Università di Atene ha esaminato il contributo della scenografia del dopoguerra nelle esibizioni all'aperto delle "Trojan Women" di Euripide. I suoi attuali interessi di ricerca e pubblicazioni si concentrano sulla storia e teoria della scenografia moderna e contemporanea, ricezione contemporanea di performance classiche, teatro e performance nello spazio pubblico, performance ambientali e site-specific, performance multimediali e new media art. È stata co-curatrice di Theory nella Partecipazione ellenica per la Quadriennale di Praga del 15. Ha insegnato estensivamente a livello accademico (Scuola di Belle Arti di Atene, Università di Patrasso, National Theater Drama School). Attualmente è Adjunct Senior Lecturer presso l'Open University of Cyprus (MA Theatre Studies) e presso l'Hellenic Open University (Teatro Greco e Film).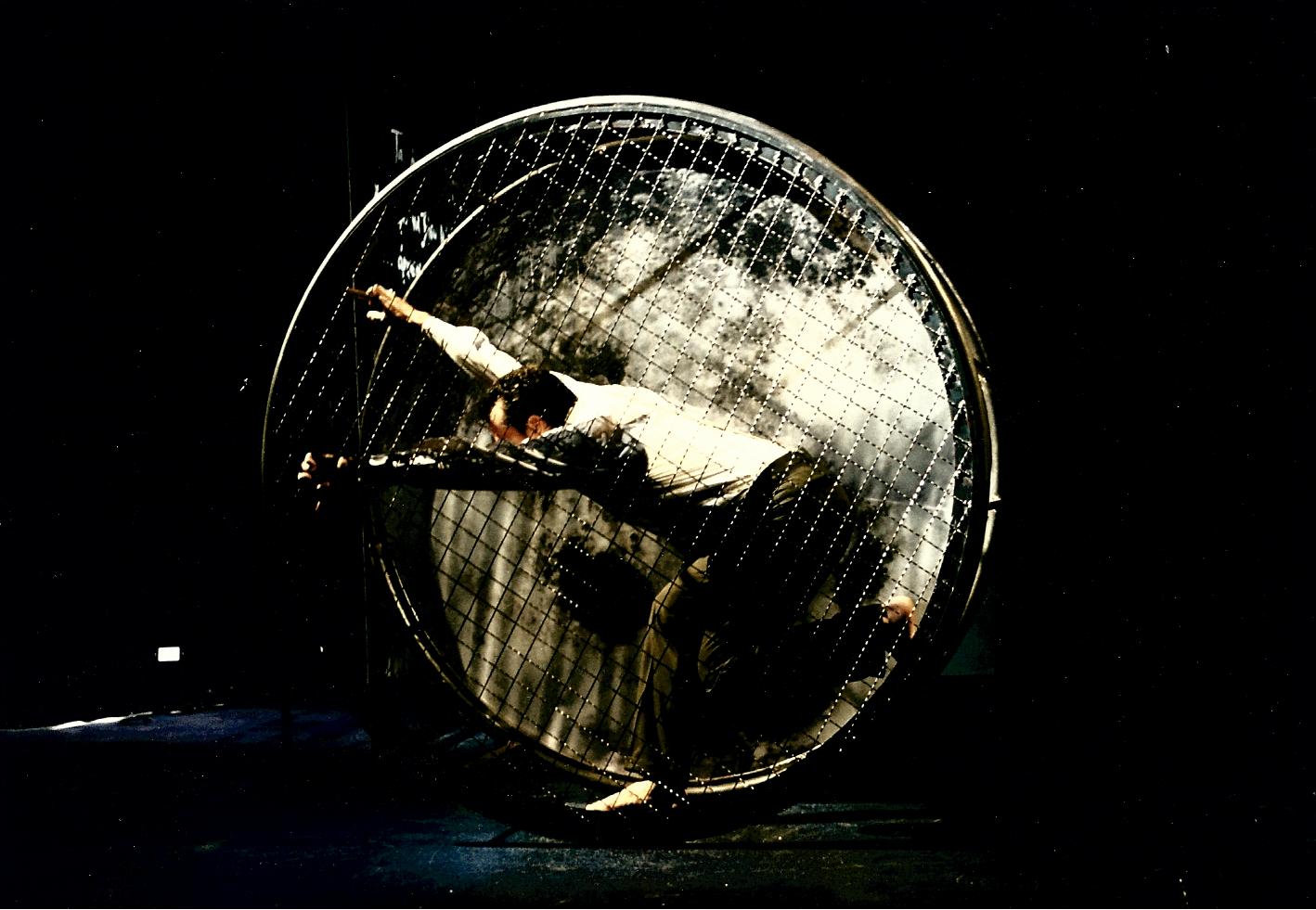 Performance Still: Sheela Stevenson, Five Kinds of Silence, Thessaloniki (Sofouli Theatre), 2001-2002.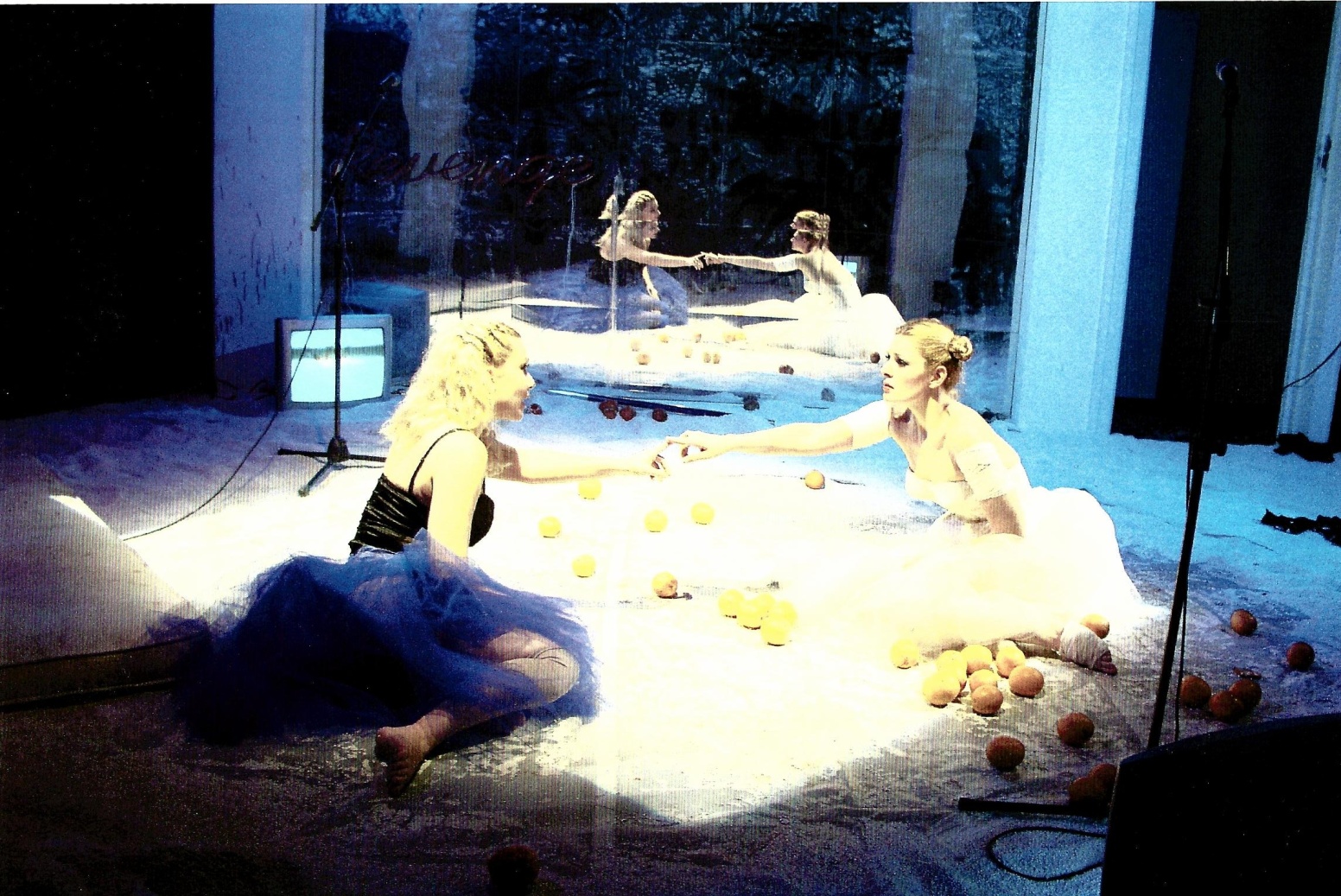 Performance Still: Joanna Laurence, Birds, Studio Protes Iles, Athens, 2005-2006.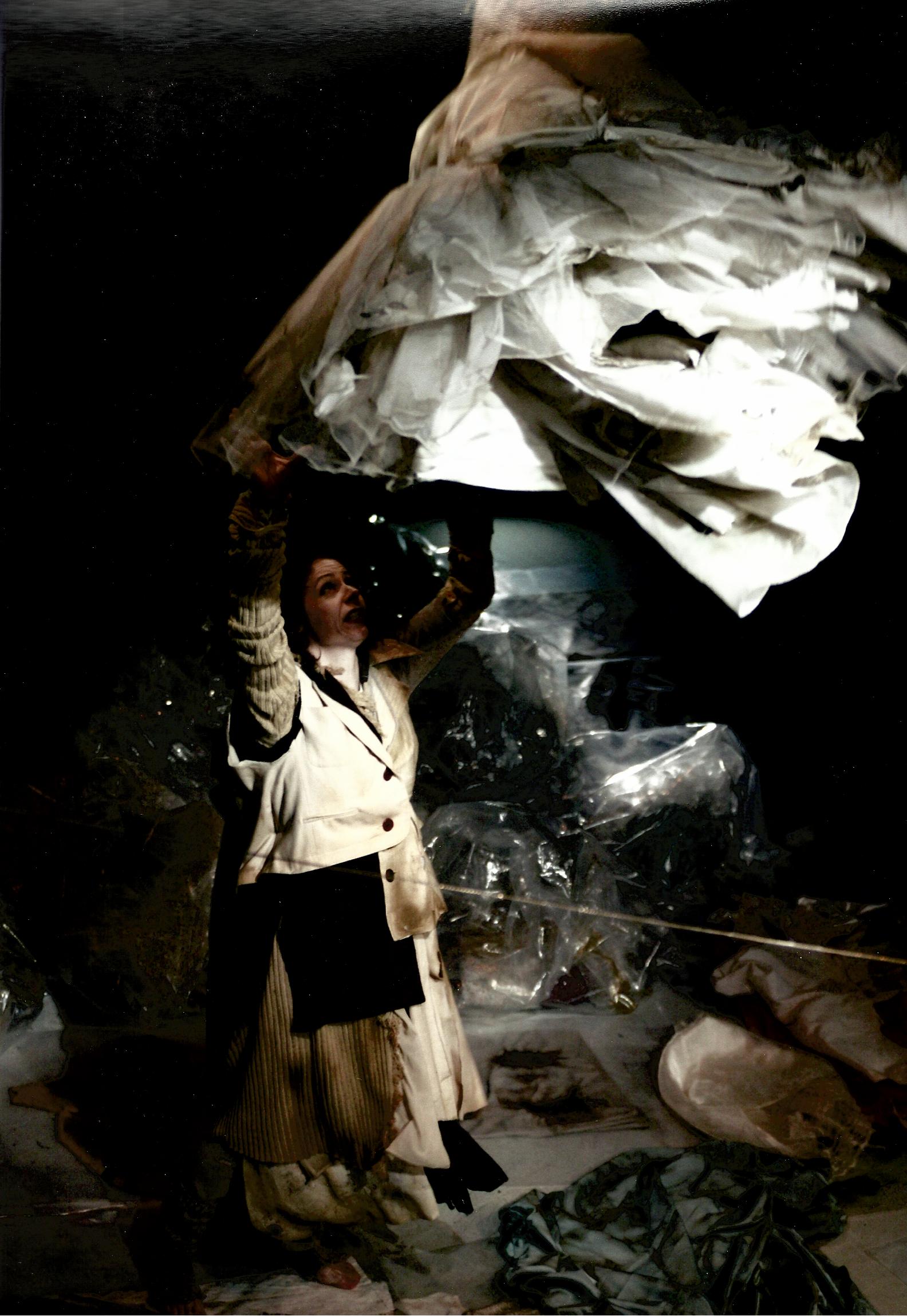 Performance Still: Dimitris Dimitriadis, Ithaki, DameBlanche at Theision
Theatre, Athens 2006-2007.