Angelos Sikelianos (born March 28, 1884, Lefkada, Greece — died June 19, 1951, Athens, Greece), was a Greek lyric poet and playwrighter whose themes include Greek history, religious symbolism, as well as universal harmony.
1st Stop: The house of Angelos Sikelianos – Angelos Sikelianos Museum (Cyprus Str. Lefkada 31100 Greece)
Presentation of the Angelos Sikelianos Museum in Lefkada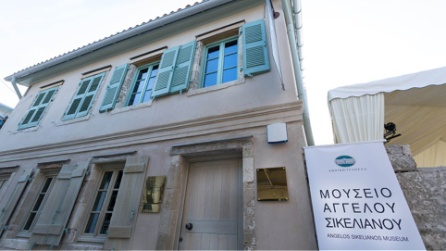 "The Sikelianos house, which houses the homonymous museum, was purchased by the National Bank of Greece in 2009. It was renovated and formed into a pioneering museum space that was delivered to the Municipality of Lefkada and was inaugurated on October 6, 2017. It is a special museum that does not just expose reminders of the Alafroiskiotos' poet, but travels the visitor to every aspect, not only of his life, but also of his work, through a pioneering architectural and museological approach, the work of a group of distinguished scientists. In its area you will find exhibits that relate to the life and work of Sikelianos, which were offered by large museums, collectors and institutions from all over Greece. In the museum there are special exhibits such as Anna's wedding dress and woven fabrics, Eva's handmade clothes for herself and for the Delphic Feasts, her passport, her braid of her red hair, rare editions and manuscripts, photographic material, movies and recorded recitals with the voice of the poet himself. "(Introductory note, https://sikelianosmuseum.gr/)
2nd Stop: Boschetto, Garden of Poets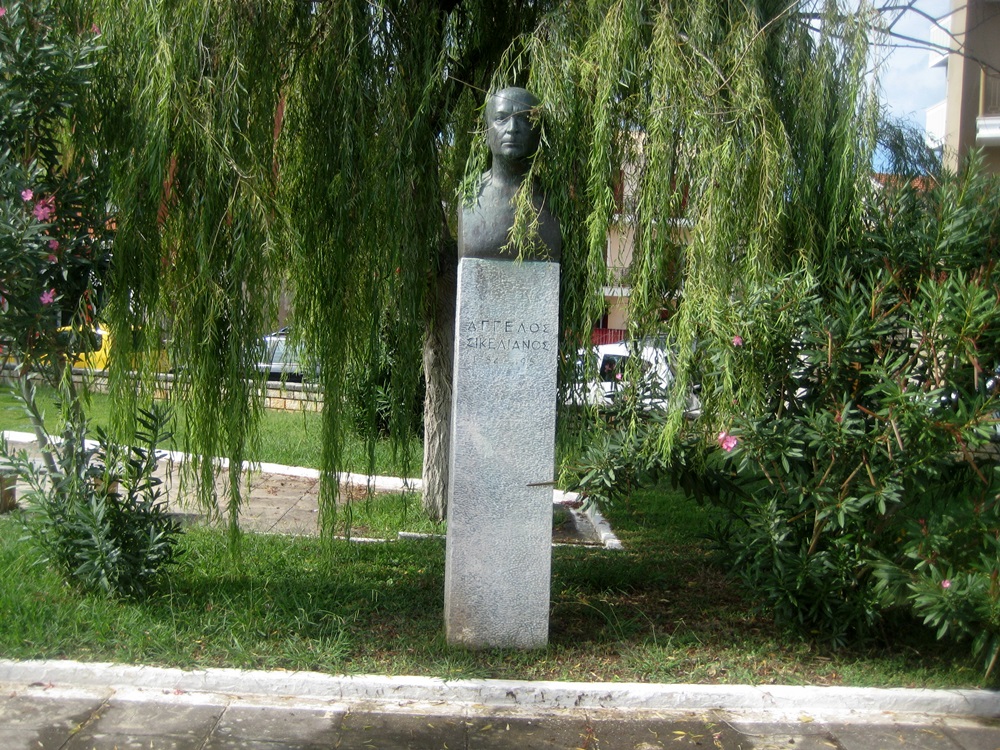 3rd Stop: Angelos Sikelianos square & Angelos Sikelianos Str.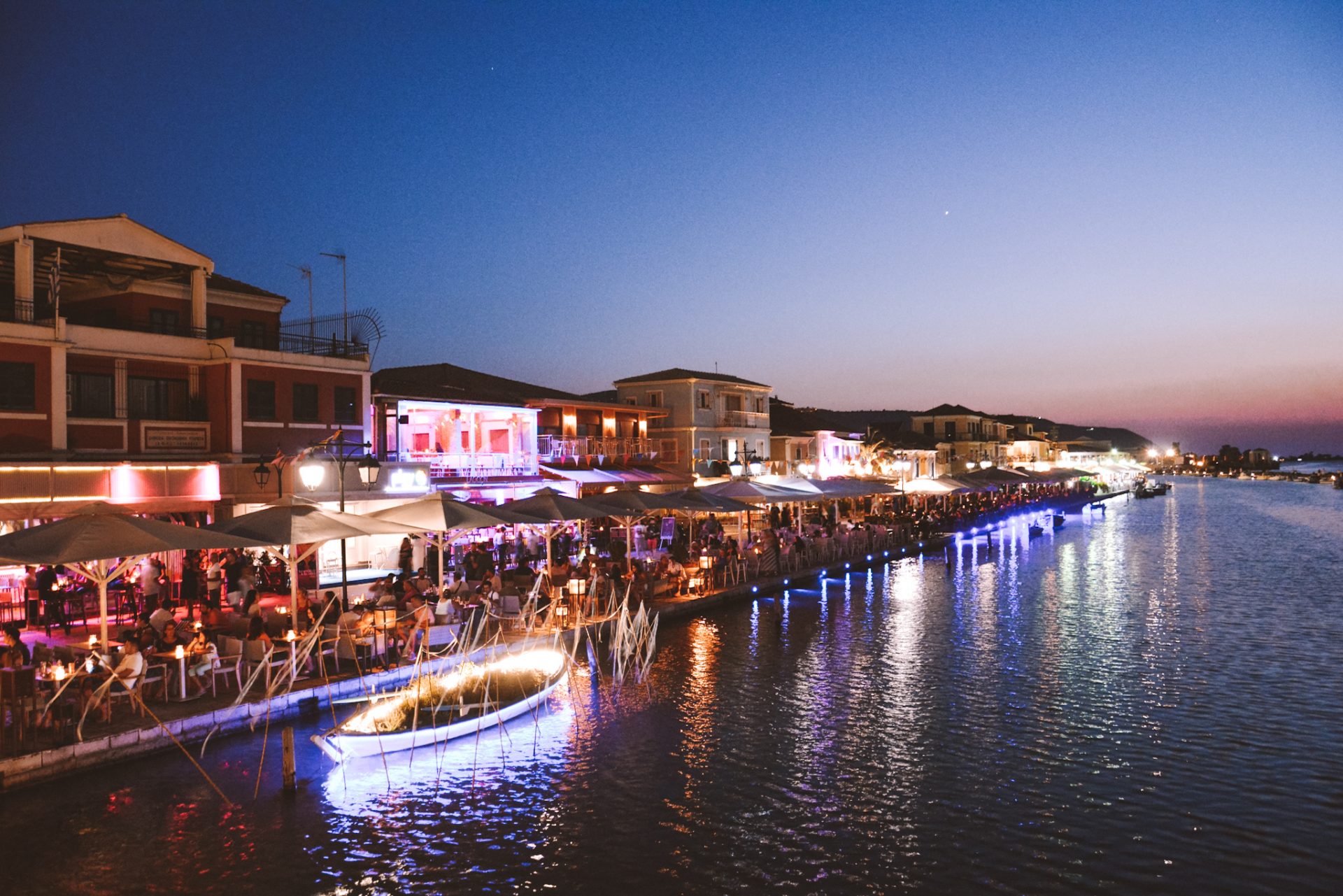 4th Stop: "Angelos Sikelianios Island" or Agios Nikolaos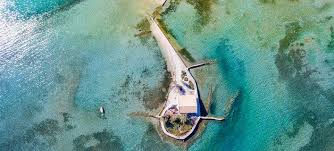 The "island of Sikelianos" is located at the entrance of Lefkada and has been named after a small chapel hosting: Agios Nikolaos. On this piece of land was the island's customs, centuries ago. The chapel was built on the ruins of an ancient temple dedicated to Aphrodite. In this place, Angelos Sikelianos went with his wife Eva Palmer and their newborn son, Glafko. On this island, Angelos Sikelianos, in the center of the sea, was inspired and wrote his great poems.
5th Stop: The villages of Sfakioton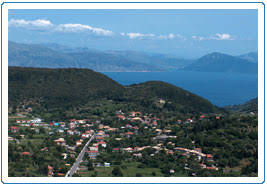 In the villages of Sfakioton (Lazarata, Asprogerakata, Spanohori, Kavalos, Pinakohori) in the mountainous Lefkada, Angelos Sikelianos spent his summer in 1909 with Eva Palmer and his newborn son Glafko.
6th Stop: Angelos & Evas Sikelianos House in Delphi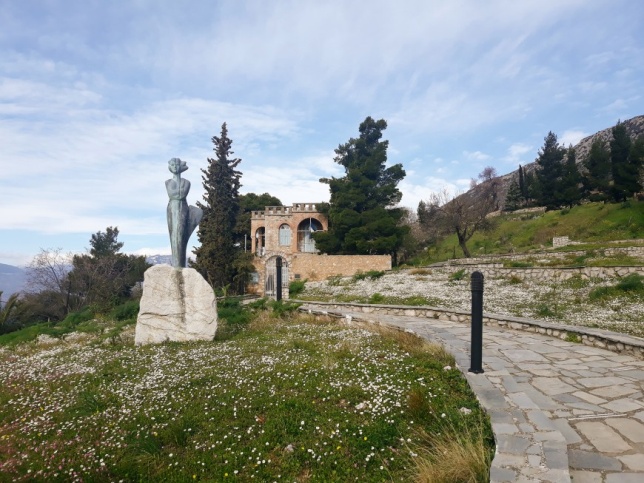 7th Stop: Angelos Sikelianos House in Salamina
8th Stop: Angelos Sikelianos House in Sikies Korinthias
9th Stop: Angelos Sikelianos tomb in the First Cemetery of Athens