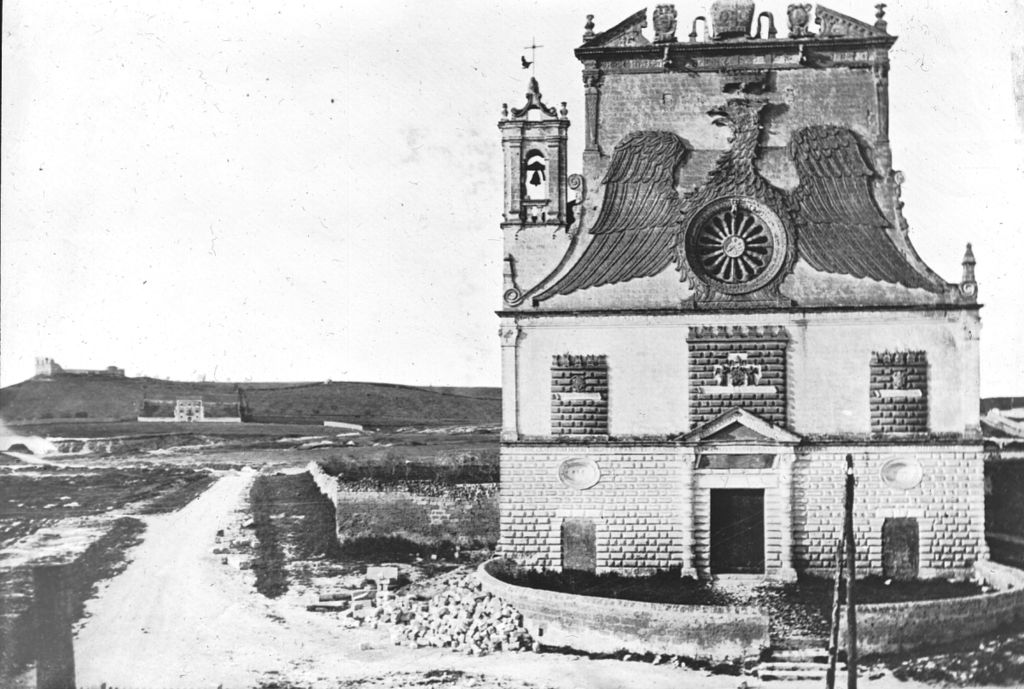 Sanctuary of Santa Maria delle Grazie, vintage photograph (author: William Henry Goodyear – Brooklyn Museum, No restrictions, https://commons.wikimedia.org/w/index.php?curid=31383687)
Near the train station, in Via Madonna delle Grazie, the sanctuary and church of the same name stands out. It was commissioned by Bishop Vincenzo Giustiniani in the first half of the 17th century.
The lower part of the ashlared façade continues until the upper register, creating a very singular three-tower castle, into which the three church portals open.
The upper part of the main façade is literally dominated by a very big crowned eagle with outstretched wings, topped with an episcopal miter. The façade of this church clearly reveals an ostentatious exhibition of the 17th-century church power symbols in this part of Puglia.