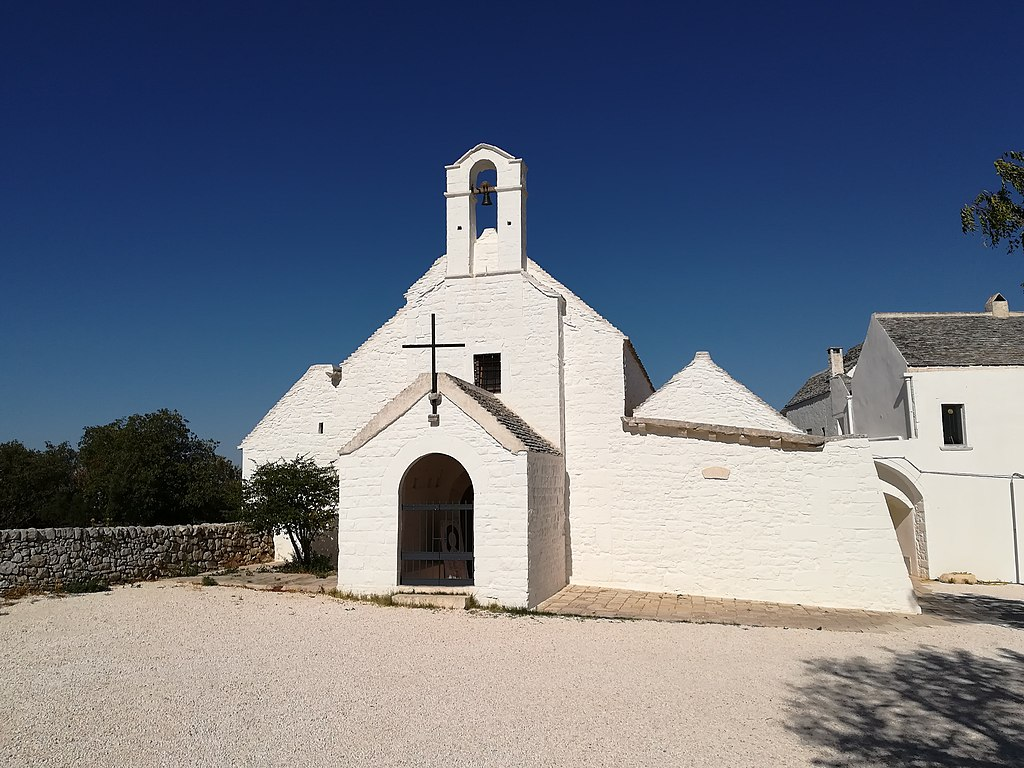 Santa Maria del Barsento
(foto di Battlelight – Opera propria, CC BY-SA 4.0, https://commons.wikimedia.org/w/index.php?curid=61713055)
The church of Santa Maria del Barsento, in the countryside of the small town of Noci, not far from Alberobello, according to legend was founded in AD 591, commissioned by Silvia Anicia, the mother of Saint Gregory the Great.
The church now has the architectural appearance of the 8th and 9th centuries and is partly included in a large farm. The façade has extremely simple and clean lines and is only enlivened by a protruding entrance porch and a small spherical bell tower on top.
The interior has a simple basilica structure articulated in three naves capped with barrel vaults and terminating in as many apses. The sacred building, despite its extreme simplicity, preserves a particular charm, linked to stories of ancient times, when these lands were ruled by the Lombards and the Order of Saint Benedict settled there permanently.