The church of Saint Spyridon, dedicated to the island patron saint, lies in the heart of Corfu old town and is easily recognizable in the city skyline by its high bell tower, terminating in a small red dome, inspired by San Giorgio Church in Venice.
It was built in 1590, once the old holy building had been demolished to enlarge the town walls.
The exterior is extremely plain: a simple façade terminating in a straight line, only enlivened by the window opening and a portal.
Inside it features a single-nave basilica plan and an elaborate paneled ceiling with gold frames enclosing paintings that portray scenes from the Saint's life.
On the church sides two different entrances open up to allow for the influx of pilgrims who come in large numbers to visit St. Spyridon's relics on several liturgical occasions during the year.
According to hagiographic legend, he was a Cypriot shepherd who lived in the 4th century, dedicated his life to the Church and performed many miracles.
His remains, which are said to smell like basil, were brought to Constantinople when Cyprus was invaded by the Saracens and then in 1453 to Corfu, where they are still kept in a rich silver casket that is taken in procession several times a year: on the patron saint's festival in December, during the Holy Week, and in August when people celebrate Corfu rescue from a Turkish attack in 1716 the faithful ascribe to Saint Spyridon's intercession. There are various ex-votos inside the church, mainly embossed silver lamps.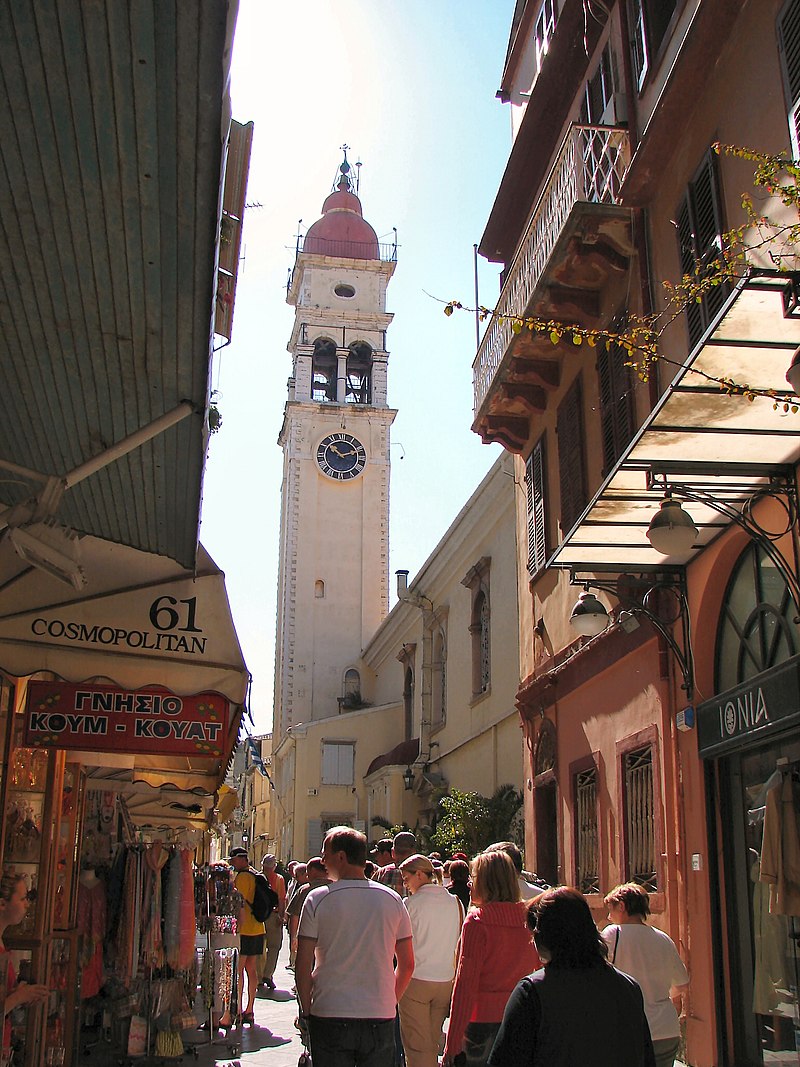 Corfu, old town, bell tower of Saint Spyridon Church (By Jean-Luc 2005 – Own workOriginal text: selbst fotografiert, Copyrighted free use, https://commons.wikimedia.org/w/index.php?curid=64277686)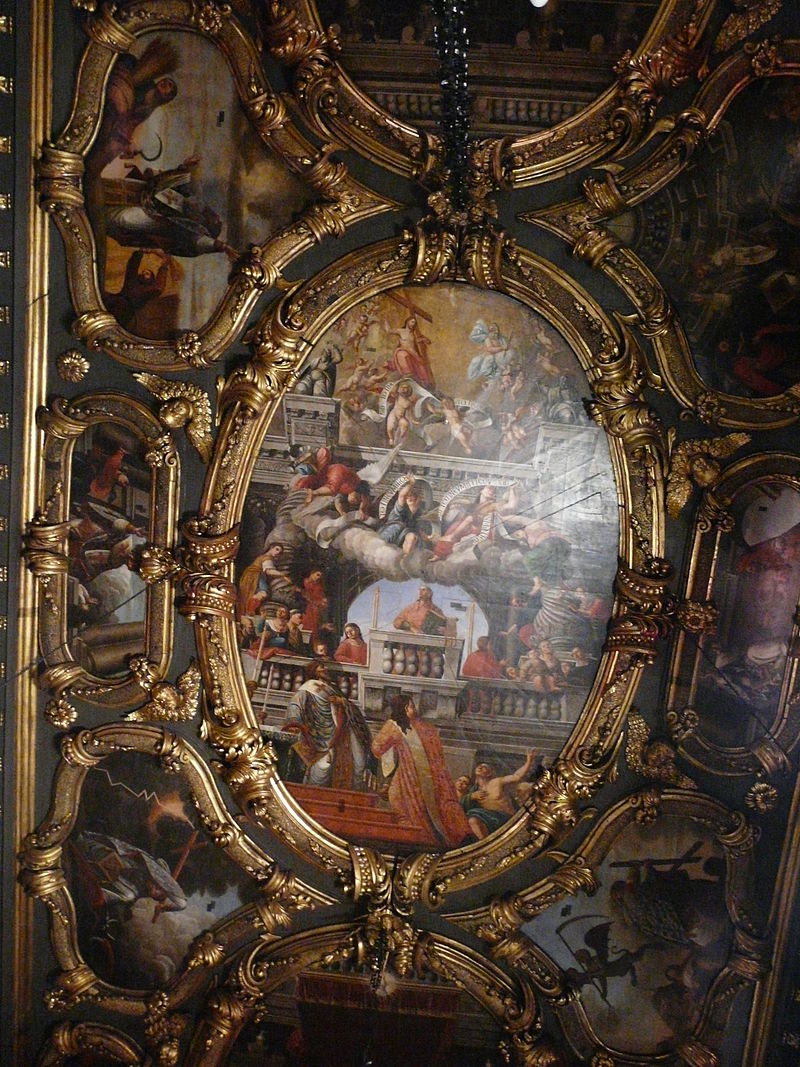 Corfu, Saint Spyridon Church, interior, a detail of the ceiling. (By Piotrus – Own work, CC BY-SA 3.0, https://commons.wikimedia.org/w/index.php?curid=12243367)