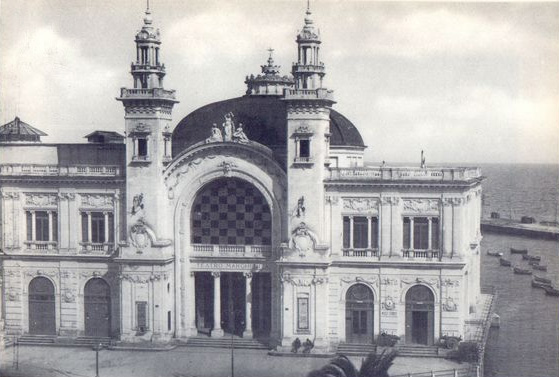 Bari, Teatro Margherita, a vintage photograph
The Teatro Margherita, built in a bay of the old Bari port in 1893, is a floating building erected on piles. Damaged in a fire shortly after its opening, it was rebuilt and inaugurated again in 1914. It was constructed on the sea and connected to the mainland through a jetty, in order to get round the ban on building new theatres on the municipal land. The building housed trendy variety shows, as a real cafè-chantant. During the Second World War, in 1943, it was occupied by the Anglo-Americans, who used it as a logistics base and entertainment venue for the soldiers, renaming it Garrison Theatre. It was much damaged during the 1945 bombings and restored, but merely as a cinema in 1946. In the Eighties, the Teatro Margherita was closed and abandoned until 2005, when a long period of repairs gradually started. Finally reopened to the public, today it is home to contemporary art shows and exhibitions.
At the architectural level, the external part of the building has preserved many of its original features, with its Stile Liberty façade, required by the architect Francesco de Giglio in 1914. A wide glass arch, flanked by towers terminating in pinnacles, marks the main gate. All along the façade, typical 20th-century decorations alternate: festoons, masks, and stylized garlands. The building is crowned with an octagonal dome terminating in a skylight.
Info and reservations:
Piazza IV Novembre 70122 Bari
Tel.: +390805776200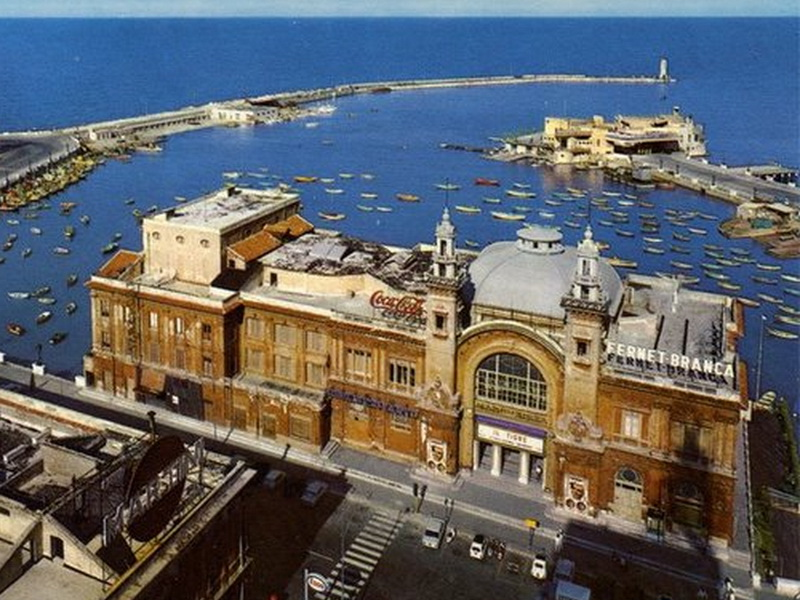 Teatro Margherita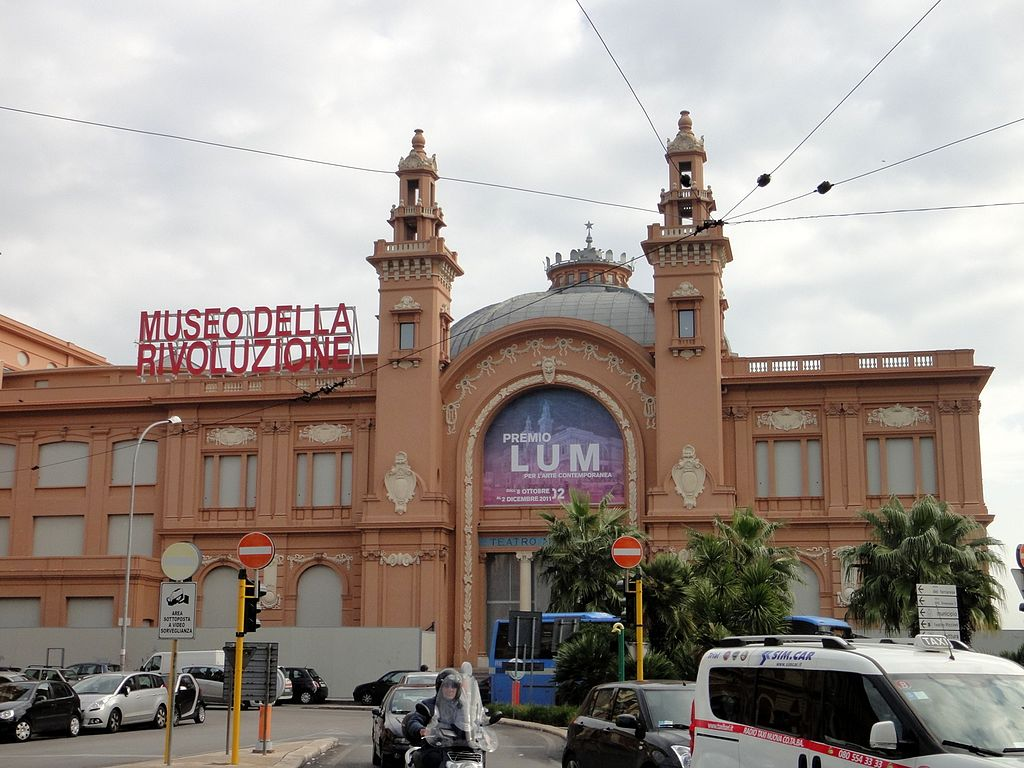 Bari, Teatro Margherita
(foto Ainars Brūvelis, CC BY-SA 3.0, https://commons.wikimedia.org/w/index.php?curid=54351258)